This article first appeared in MindTrekker and is republished here with permission.
---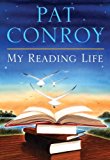 I love books.
They've been my companion, my mentor, and my friend. Books have helped me get through terribly tough times and they've guided me in times when I needed advice.
I read for fun, pleasure, learning, business, advice, tips, and just, well hell, they sure beat anything I know of for battling boredom.
Books are my yoga, my meditation, my morning run, my walk in the woods, and my slap in the face.
And, while I can't say they can ever replace personal relationships, they can be great substitutes when those aren't working as you'd like.
I've been a reader since I can remember… certainly back to my teen years when my mother would take me to the library each week to grab something for the evenings or for summer "required reading" under a tree in the backyard. I even spent two hours a day one summer after the 8th grade with Mr. Phillips (an English teacher friend of Mom's) reading The Odyssey, which would be the first of three times I'd read that wondrous story.
So why it took me so long to discover Pat Conroy I just don't know. He came to me relatively late in my own life, as I started reading him just a few months ago and, sadly, just a couple of years after he died.
If you know Pat's work, he needs no introduction. For the newbies here, you may know Pat through the movie versions of his classics, Prince of Tides or The Great Santini.
The most powerful words in English are 'Tell me a story,' words that are intimately related to the complexity of history, the origins of language, the continuity of the species, the taproot of our humanity, our singularity, and art itself.  ~Pat Conroy
But, today I want to write about Pat's non-fiction, which I find even more captivating than his novels… he writes close to the bone, and let me tell me you that he slices a vein and lets the stories — many quite personal — pour out.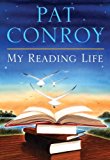 I've read many books about writing from writers (and others), but I've never read anything about reading and the impact of books, from a writer, until I happened upon Conroy's incredible My Reading Life.
If you like books, go get this book now… and if you're an audiobook person, or even if you're not, go get the audio version where you'll listen to a gravely-voiced and passionate Pat Conroy talk you through the stories about books and book people that shaped his life.
In My Reading Life, you'll learn about the books and people who shaped Pat's life, including:
Mr. Gene Norris, Pat's high school English teacher who filled in as a father figure while Pat was coming to grips with his own alcoholic and abusive father (and also the subject of The Great Santini).
The cantankerous and mean-spirited Miss Hunter, a librarian — who likely never read a book in her life, but who loved order above all else — who Pat grew quite fond of over the years.
Leo Tolstoy and why War and Peace is — by far — the single greatest novel ever written.
Assorted bits and pieces about Thomas Wolfe, James Dickey, and many other writers and the places such as Georgia, South Carolina, Paris, and Rome that shaped Conroy's world.
Get the book.
Get the audiobook.
I've read the book and I've listened to the audiobook, and will likely be reading them over and over for years to come.
BONUS: If you're ever in South Carolina, and fancy a trip to a wondrous little town, you can do no better than Beaufort — think of a baby version of Charleston, and that's Beaufort, although it's a much more real town.  Beaufort was Pat's town and you'll find there the Pat Conroy Literary Center, headed up by one Jonathan Haupt, a walking-talking Conroyphile, the executive director of the center.
And, if you can't make it to Beaufort, but love Conroy, storytelling, or books, try to give them a few dollars.  Pat was a teacher in his early years and the Center is devoted to helping storytellers and teachers spread the word about, well, words.