5 Second Rule
[This article published here with the permission of Mindtrekker.com]
5 . . .
4 . . .
3 . . .
2 . . .
1 . . .
GO!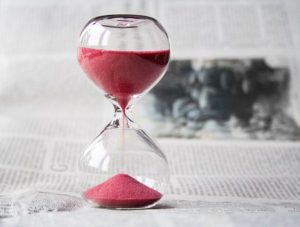 That's the premise behind this method to help you take action. On anything — personal or professional.
Want to do something but you tend to talk yourself out of it? Talk to the woman on the other side of the room? Go to a lecture on a topic you've always wanted to learn more about? Get involved in neighborhood activities? Call the head of a company you'd love to work for? Tell your husband you've had it?
BAM!
5-4-3-2-1 GO.
That's the premise behind this rather simple, but profoundly effective, rule.
When you start to think about something, you tend to OVER-think it and you'll talk yourself out of it.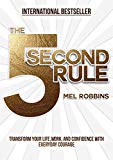 That's what Mel Robbins discovered in her own life and in doing research from studies around the globe.
So, to overcome that natural human overthinking tendency, when you're at the point of doing-or-not-doing, just count down from 5 to 1, and then do it.  Go!
Mel writes about this system in her book of the same name:  The 5 Second Rule: Transform Your Life, Work, and Confidence with Everyday Courage
What I especially like about the book and Mel's approach is that she has dozens of stories about how people have employed the rule successfully in all sorts of situations.
If you're intrigued, I suggest you get the audiobook because she reads it and it's really more like a performance than a read — she's engaging, captivating, and honest. She comes out of years of professional speaking and it shows.
Good stuff. Go get it.
Categories
Latest posts
Sign up for our newsletter