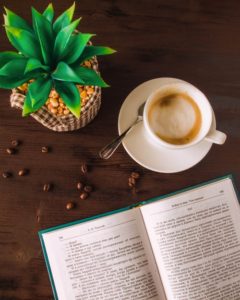 [This article is published with the permission of Mindtrekker.com.]
How do you start your mornings?
How do you end your evenings?
I've found that how I start my day has a huge influence on how the rest of the day goes.
If I wake up and start rushing forward with whatever plans or duties I have that day, I tend to be anxious all day — this usually leads to one of those days where you end up doing a bunch of stuff but nothing that really takes you toward any long-term goal.
If I awake grouchy or moody (and don't correct it almost immediately), I'll be cranky and sometimes angry all day.
When the morning starts off and I'm in a lounge-around mode, I often stay that way.
At least that's how it works for me.
Some people find that exercise or meditation or music gets them in the right frame of early-morning mind.
For me, what works best and what I've been practicing for a few years now is early-morning walking or bicycling (especially when I'm at the beach) while listening to a good (or decent, at least) motivational book, lecture (TED Talks are great), or podcast.
I like to walk for about 45 minutes, sometimes with a break in the middle if I come across a good sitting spot.
I find that if I include the motivational audio in the walk, I get pretty jazzed up and usually stay that way for the day.
When I miss the self- and audio-talk, I sometimes fall into mild depression, get lazy, and just don't get a lot done that day.
Similarly, at the end of the day, I like to close things up with some motivational reading and soft music in the background. When I do this, I tend to fall asleep more easily and sleep more soundly.
Do you have an early-morning routine?
For me, it's reading and listening to wise people. Over the years, I've read thousands of books (in just about every genre) and hundreds of books on self-improvement.
Sadly, I find most of the self-help literature to be not all that good or wise, frankly.  Many so-called gurus offer vanilla and generic checklists and activities to help you learn a certain coping skill, whether it's to stop doubting yourself or any of the other 3,000 things that could possibly be wrong with you. I often feel that some of the writers force themselves to fill pages and pages with rather meaningless worksheets and other administrivia.
That's why it's such a pleasure for me to be able to tell you about Jen Sincero, and her two books: You Are a Badass: How to Stop Doubting Your Greatness and Start Living an Awesome Life and her follow-up You Are a Badass at Making Money: Master the Mindset of Wealth.
Sincero avoids most of the problems that other self-help authors often fall afoul of — she writes from her own and client experiences in very direct and specific terms.
If you want to improve your life — personal or professional — or any aspect of it, go get these Sincero books.
I've read each of them twice.
And, I've just finished listening to each of them in audiobook form (Sincero does the narration and she's great on that front too.)
You can send me a thank-you card when you're done.
(I've asked her when we can expect the next book, but haven't heard back yet.)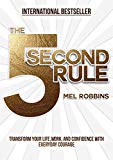 A new motivator I've come across — and while not a Top 5er, but still mighty good — is Mel Robbins. Most recently I've been enjoying the audio version of her book, The 5 Second Rule: Transform Your Life, Work, and Confidence with Everyday Courage.
Okay, so there you have it ladies and gents.  The Werner Guide to some quick motivation and a start to a great day.  Give me some feedback — How do you do things?